IRON RANGE — U.S. Steel is offering a 25 percent ownership stake in its Mountain Iron-based Minntac operation to Canadian steelmaker Stelco, a multi-part deal that could net the company $600 million.
The timing of the deal comes as U.S. Steel plans to lay off about 260 workers at Minntac amid a production adjustment at the plant due to the coronavirus pandemic.
Terms of the sale calls for Stelco to pay U.S. Steel $100 million in 2020 with an additional $500 million option that Stelco could exercise in 2027 to finalize its ownership stake. Stelco can pick up the option anytime before Jan. 31, 2027.
U.S.Steel also has a termination clause in the deal, according to SEC filings, that would reimburse Stelco up to $100 million if Minntac's majority owner opts out before the last day of the 2022 shipping season, but could reach $120 million if it is terminated after that point.
In the short term, the agreement represents U.S. Steel's goal of having cash on hand to navigate economic uncertainty, and for Stelco it provides a steady flow of pellets from Minntac that shifts production away from Keewatin Taconite.
If Stelco picks up the option and becomes a 25 percent owner of Minntac, the pellet agreement will shift to a cost share between the companies.
"We are very pleased with how the pellet agreement worked out," said Richard Fruehauf, senior vice president of strategic planning and corporate development at U.S. Steel, during the company's quarterly investors call. "We see this as a beneficial contract to keep Minntac fully running."
Keeping Minntac at its current production level — at about 15 million tons of pellets annually — will also have to ride the COVID-19 downturn. The company said Friday it would be adjusting production at the mine and would also idle more blast furnaces, leaving only three of the 10 in its North American fleet active at a total capacity of 5.8 million tons, which doesn't account for pellets sold to Stelco.
U.S. Steel announced a $391 million net loss Friday and issued 6,500 WARN notices of potential layoffs, but only expects 2,700 workers to go on the sidelines. About 65 percent of the company's raw steel production in North America is idled, including a plan to idle Keetac in May.
There's no timetable on when the Keewatin operation will restart, a point underscored by the production of Stelco pellets moving more permanently to Minntac. Keetac and the company's three blast furnaces at Granite City in Illinois have all idled indefinitely.
U.S. Steel CEO David Burritt said on Friday's investor call that the company is hoping to be ready to turn back on when the markets are ready, adding they're looking to stockpile at least $500 million in cash this year.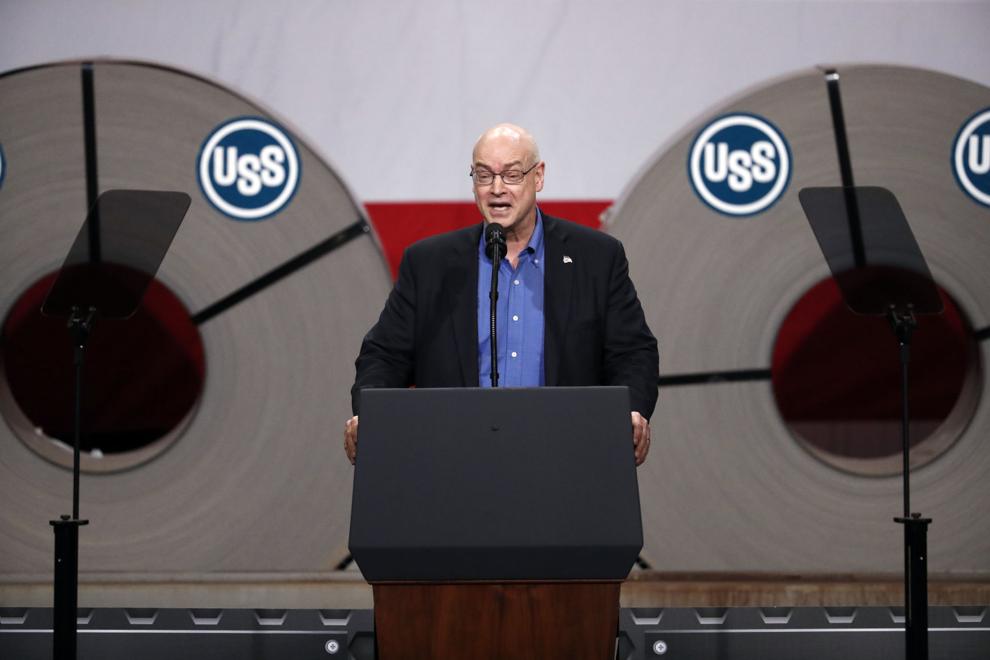 "Cash is not just king … it's the whole royal court," he said. "We're taking this very seriously."
Christine Breves, senior vice president and chief financial officer at U.S. Steel, said the company was also exploring real estate sales to net "a couple million" toward that goal.
When asked about selling non-core assets, specifically Keetac, Burritt didn't rule out the possibility if the right deal comes along.
"We're looking for opps to create value for our stockholders," he said, "and if we can monetize an asset that is of interest to someone, that adds value, we're certainly going to take a look at it."
Low demand for steel during the pandemic has forced steel companies to idle operations at three Iron Range mines. Keetac, Cleveland-Cliffs' Northshore Mining and Hibbing Taconite — a joint venture of ArcelorMIttal, Cliffs and U.S. Steel — have announced they temporarily cease operations. Northshore and Hibbing Taconite are aiming for the summer months to restart, but no timeframe was provided for Keetac.
Layoffs stemming from the idling announcements will impact nearly 1,800 workers on the Range, including the newly announced round at Minntac.