IRON RANGE — The Sixth Judicial District Range Hybrid Treatment Court Program is designed to provide people accused or convicted of non-violent, felony drug and alcohol related crimes an alternative to traditional probation supervision. The program handles a maximum of 50 pre-and post-adjudication cases at a time from the Iron Range and uses therapeutic principles of addiction programs that have become popular in similar courts across the state of Minnesota and the U.S.
District Judge Michelle Anderson presides over the Range Hybrid court in St. Louis County Courthouse in Virginia, where she has garnered praise from prosecutors and defense attorneys who say it is a proven system that gets adults charged with drug possession and driving under the influence of alcohol out of jails and prisons and into rehabilitation.
The state court administrator for Minnesota Treatment Courts reported last year that 54 percent of statewide participants graduate, while 94 percent receive treatment and 80 percent complete at least one phase of the five phased program. New charges and convictions are lower for participants who spend half as much time in prison and two-thirds as much time in jail compared to non-participants.
Since its creation in 2006, the Range Hybrid court served 292 people, of which 67 percent graduated from the program, according to the area court's recent studies. Eighty-three percent entered the program with a drug felony and 17 percent for a DUI. Fifty-five percent of them were men and 45 percent women. Ages ranged from 19 to 54.
Between 2017 and 2018, the court here estimated that 45 percent of the participants were white, 26.21 percent Native American or Alaskan Native; 6.80 percent Latino; 4.85 percent black and 16.5 percent other. About 91 percent had co-occuring mental health and substance abuse disorders, 70 percent experienced trauma or violence and 65 percent did not have money to meet basic needs.
Like most participants, Jason Drift did not know the statistics before being accepted into the 13-month Range Hybrid court program in 2017. At the time, he was imprisonment if convicted of a felony crime of fifth-degree possession of methamphetamine. He felt anxious about beginning the first phase requiring him to attend weekly Treatment Court Team meetings before Anderson. He knew her as a tough prosecutor turned judge and he was overwhelmed when introduced to a team of assistant attorneys, public defenders, probation officers and chemical dependency and mental health experts who told him they were there to help him.
"It was sketchy," he said. "I didn't want to be there."
Incarceration or treatment court?
Sporting a black Under Armour hat, black sunglasses, black goatee and black Nike sweatshirt, Drift told parts of his story to the Mesabi Daily News earlier this year in the basement of the St. Louis County Courthouse. As he explained, he is a 44-year-old enrolled member of the Bois Forte Band of Chippewa in northeastern Minnesota. A father. Son. Employee at Fortune Bay Resort Casino in Tower. His summer goals: stay clean and follow the rules of the program so he can continue to see his daughters.
Drift's early years were punctuated with excessive drug use and drinking. By 2000, he burned through jobs at a car dealership, casino and saw mill. The only consistency in his life were the nightcaps shared with his older brother, a Gulf War veteran, who would join him at a VFW bar near the Candian border. "My drinking was out of control. I don't remember doing it, but one night I raised Hell at our parent's house down in Virginia and the cops put a 72-hour hold on me," Drift said, clarifying that he was arrested in a non-tribal jurisdiction. "My mom told me, 'Put yourself through treatment and I won't let the family know.'" He took her advice and completed an inpatient treatment program at Four Winds Lodge in Brainerd and then spent 90 days at Thunderbird House in Duluth. He has not touched a drink since.
Six years later, Drift was an environmental services worker on the Bois Forte Indian Reservation where he began taking prescription pain pills for knee problems. Hydrocodone, Oxycotins and Percocets eased his physical pain. But then his sister died and he found himself snorting 20-plus of them per day. Pills became hard to come by when users got flagged at pharmacies. So he started spending half his paychecks buying them from low-level dealers in the area. A blurry two years later, he was living in an apartment on Indian Point, beside Pelican Lake near the Kabetogama State Forest. It was here that he turned to snorting meth.
Drift's drug use seemed to increase every time he suffered a death in the family. His father died in 2010. "After that, I needed my fix every morning. A typical day was work, use the Bois Forte truck to dump cardboard and trash, stop in Virginia to pick up drugs, sit north of the Cook rest stop area and crush up meth balls in the truck. I'd crush it on a glass plate and take a pen or straw and snort. It burned. I didn't like doing it. I preferred smoking it. But I never used needles." He spoke softly and often shook his head. He took off his sunglasses and as he turned them over in his hand, he reflected how he had used them to disguise his dilated pupils on the job. He also did not tell anyone that the state confiscated his drivers license because he failed to pay child support for his girls. "I was taking chances, but back then I didn't care." Then Drift's mother died in 2016. He used his cut of the life insurance money to buy meth down in the Twin Cities — $1,500 for 3 ounces — to sell within three days to Native and white clients across the Northland. It usually took three or four days before he had run out and needed to make that 400-mile round trips to restock. "The hell with life. There was no goals. No saving money. I sold to buy more meth for myself."
It was the fall of 2017 when Virginia police pulled Drift over for driving with a bad tail light. The cop told him he had also been swerving and searched his truck to find a few bags of marijuana and a gram of meth. Drift spent three days in lockup before a judge released him on supervised probation for the next month. He called up the Indian Legal Assistance Program in Duluth, where a lawyer suggested he try to get into the Range Hybrid court. He did and was accepted as a candidate and pleaded for a stay of adjudication to one felony count of meth possession, with the understanding that it would be dropped from his criminal record if he completed the program. "It was either try it or go to jail," Drift said. He was introduced to Gary Flannigan and Jeff Oja, the probation officers from the St. Louis County Arrowhead Regional Corrections specializing in the treatment court client in Virginia.
Eric Killelea, the assistant editor for the Hibbing Daily Tribune and Mesabi Daily News, is a 2018-2019 Rural Justice Reporting Fellow through…
'How are you today?'
Earlier this year, Anderson presided over a weekly hearing on the second level of the Beaux-Arts styled St. Louis Courthouse.
Stage left at a long table, was Assistant County Attorney Karl Sundquist, Flannigan, Oja and Public Defender Mark Muhich. Stage right in the jury's box, were several members of the Treatment Court Team, including Treatment Court Coordinator Aleesha Ward, Range Mental Health Center Clinical Director Annmarie Florest, Range Treatment Center Director Dave Archambault and county social worker Alex Radzak.
There was a casual atmosphere in the courtroom that Thursday morning in May. No suits or ties in sight. Only button-ups, sweaters and long-sleeved shirts. Anderson, who became the Range's first female district judge when tapped to run the program in 2017, heard updates from a handful of participants.
•••
Public defender: "Fourteen meetings in a row? I'm impressed. Like a hitting streak in baseball."
Participant No. 1: "I'm at like 97 days today. My baby is with my sister this weekend. I might miss a meeting this weekend because of fishing opener."
Judge: "We count sober activities.
Participant No. 1: "I've kept sober people only and kept boundaries. I say, I'm sober. It's a lot less stressful. Only two people out there: the kind that get you high and the kind that keep you sober. I'm choosing sober people."
Judge: "You're doing really well. Not working yet?"
Participant No. 1: "No."
•••
Participant No. 2: "Caffeine is my friend today. I had to do stupid MRT [Moral Recognition Therapy] and Step Six (referring to his recovery program). I'm volunteering at gardening."
Treatment Center Director: So, actually it's not stupid.
Participant No. 2: "I'm kicking and screaming through this program, but I'm thankful. We'll get there…"
Judge: "You got a job and you're maintaining sobriety?"
Participant No. 2: "Yes, I'm kicking the sh*t out of sobriety."
•••
When asked later about the court proceedings, Drift recalled feeling "a little bit leery" when standing before the judge and hearing her ask him, "How are you today?" But his feelings have since changed after nearly one year of meeting with her as well as members of the Treatment Court Team, some of whom are open to participants and the MDN about their own experiences in recovery programs.
"When I entered the program, I was still feeling fidgety with meth in my system and the judge could see me because I couldn't wear my glasses. My pupils looked like two piss holes in snow banks," Drift said. "I'd seen a lot of people fail their UAs or have to go to treatment again, but she gives them chances. I think she's a good judge for the program. She's fair. She's honest. She gives you a chance to turn your life around."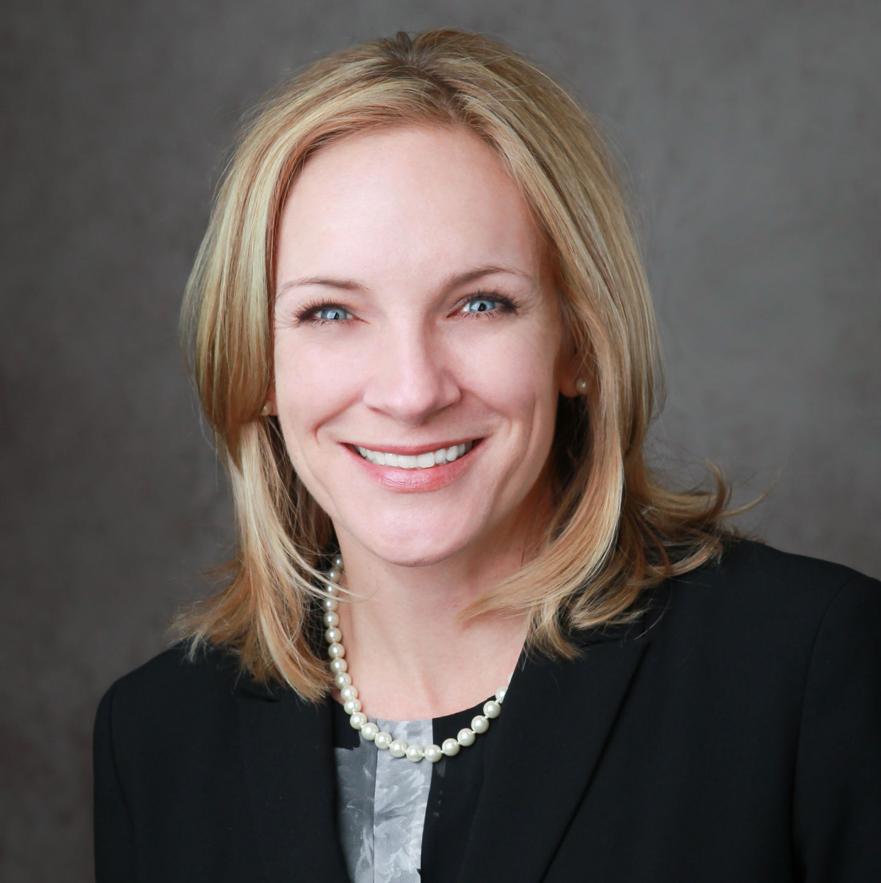 Keep your guard up
Anderson depends upon her legal experience and the Treatment Court Team to best uphold the rules of the program and help navigate somewhat contentious issues, such as monitoring the use of medication-assisted treatment, including Suboxone, the most common form of buprenorphine. Three months ago, the Minnesota Department of Corrections approved a new policy to allow people on parole or supervised release to use medical marijuana. The move has been a hot topic for the judge and her team.
Anderson also depends largely on the court's two probation officers — Flannigan and Oja — who increased their typical caseloads to include up to 50 more cases from the treatment court program.
Reflecting on the services, David Holmbeck, a supervisor of Arrowhead Regional Corrections told the MDN that his officers covers St. Louis County, which at 6,860 square miles remains one of the largest counties in the nation. Because of its vastness, the county is the only one in the state that has chambered judges working in three separate courthouses in Duluth, Hibbing and Virginia.
In the northern jurisdiction, Holmbeck's officers oversee cases from the border of St. Louis-Itasca counties to Side Lake to Orr and Nett Lake to Ely to Hoyt Lakes to Pelo and Cotton. This year, Holmbeck reported more than 1,198 people on probation and parole in the Hibbing and Virginia areas. For geographic perspective, an officer can drive 144 round-trip from Hibbing to Ely.
The plight of the probation officer: traveling on bad roads or during the long Arctic winters and having to keep safe in isolated, rural areas where backup from local law enforcement may be 30 minutes away. "Staffing alone is also an issue," Holmbeck said. "And the caseload numbers are relatively the same, but the involvement with clients has dramatically increased. The level of needs for our clients has increased because of the increase in opioid addiction, meth and mental illness. About 25 years ago, it was a DUI offender. Now, we're running into more people with psychological distress." But officers have improved to meet demands. "We're better at what we do because we're incorporating more cognitive-based programming to help reduce recidivism and changing criminal thinking and behaviors," Holmback explained.
Fifteen years with Arrowhead Regional Corrections has shaped Flannigan into a seasoned officer with enough experience to believe that the "difference between parolees from prison and clients on probation is that instead of being hardened, a lot of the treatment courts participants are desiring to change in life. Really it's an addiction that's bringing them into the criminal justice system." He maintains his outlook despite the Range Hybrid court evolving from taking on low-risk offender to high-risk, high need individuals that might carry longer criminal histories. "We want people who have serious chemical dependency addictions and are struggling with the disease," he said. "Some people might opt out and choose jail, but that's very rare. People are talkers until they're sitting in jail. In the beginning, a lot of people fight the system. But most of them are thankful down the road."
During their scheduled and random visits, Flannigan and Oja are seldom paired up together. Neither of them are not permitted to carry firearms. Instead they arm themselves with bullet-proof vests, pepper spray, radios and handcuffs. Most importantly, they are trained in de-escalation tactics and use of force yet are comforted knowing that law enforcement can be called upon when needed. "We're mindful and we know we're not a force like law enforcement is when they kick in doors and make extractions," Flannigan said. "If we find violations, we make arrests. If someone is extremely violent or belligerent, we are trained to get out of the situation. Our safety is paramount." He added: "Do bad things happen? Yes. We've had close calls and scary situations. But it's amazing how rare we run into violent situations."
Flannigan's focus in the beginning stages of the program is to establish a rapport with his clients. But trust is difficult when it comes to people often suffering from co-occurring chemical dependency and mental health issues. "Addicts are some of the most manipulative, tricky, savvy people that I work with," he said. "They're addicted to very powerful drugs and you don't expect complete 100 percent sobriety. We take a therapeutic approach to relapses and then sanction them if they're lying or we might put them in jail for a weekend. Absconding is common. And when we've exhausted every avenue, then they are labeled 'Not Amenable to Probation' and are kicked out of the program."
Why does Flannigan work a job where he always has his guard up? "People change. We see the transformation in front of our eyes."
A life changer
Daniel Burgess, a 34-year-old son of the late retired cop and Tower mayor with the same surname, entered into the Range Hybrid court program on a felony count of meth possession in August 2018. Despite wanting to change his ways, making it to weekly court hearings proved troublesome. "It was hectic at first. I'd get up at 5 a.m. and call the automated hotline number. I didn't have no wheels or nothing and my grandma and grandpa (he died in February) are in their 80s and they were driving me the 35-mile one way commute from Soudan to the Range Mental Health Center in Virginia for UAs, eye scans and breathalyzers."
At first, he was expected to provide drug tests most days of the week. He went to recovery meetings right away and soon found himself enjoying the MRT sessions and court hearings. It was a big transition from using meth, couch flopping and buying synthetic urine from head shops to pass UAs for previous probation experiences.
"The treatment court is very intense at first," he said. "The probation guys came to my house whenever they wanted. Sometimes twice a week. They stopped by my work." He continued, "But now I look forward to going to court hearings because it gives you structure, you know?" The Treatment Court Team helped him sign up for health insurance and offered assistance with finding employment, but he already had a position at the Lake Vermilion Houseboats rental service in Tower. "I would recommend drug court it to anybody. I like my freedom. I like sleeping in my own bed. They give you bus passes even though there's not many buses. But I would recommend it to anybody. It's definitely a life changer." As of this Sunday, he was 11 months clean and sober and readying himself to move into the fifth and final phase of the program.
Fatherhood revisited
It was during the second phase of the Range Hybrid court program when Drift began Moral Reconation Therapy in addition to attending weekly recovery meetings, bi-weekly court hearings and complying with treatment and supervision. "I realized then that it's for the best that I turn my life around and get my kids back in my life," he said during a follow-up phone interview Sunday.
After his decision, he was able to secure another job from a supportive group at Fortune Bay Resort and Casino and worked with the county social worker named Radzuk who helped him figure out the maze of paperwork needed to retain his drivers license and pay child support again. She also helped him move out of his brother's house and into a 12-step house and then into his co-worker's sober house in Virginia, which is half a block from the courthouse. "Alex pointed me in the right direction," he said. "This program is making me more responsible."
For Drift, the month of July marks nearly one year clean and sober. He owes the court $100 to move into the final phase of the program and sometimes struggles to afford the $1,200 program cost, child support, rent and other bills. But he counts himself lucky to have dodged transportation troubles. Plus, it beats doing time. If all goes well, he expects to graduate in September.
It was about one year ago when Drift first saw his two youngest daughters again. It had been several years. "They didn't barely know me," he said. "The older one called me Dad. But the younger one didn't know me well. Now they will call me up to chat with me."
Drift is now gearing up to celebrate his birthday later this month. "I reserved a pontoon boat for my two girls on Lake Vermilion so we can have some fun." Looking forward, he prays that he can reconnect with oldest daughter.