VIRGINIA — Former Vice President Joe Biden, the 2020 Democratic nominee for president, said the Iron Range has "played a vital role in helping America," and must be a part of the economic recovery following the coronavirus pandemic.
In a statement to the Mesabi Tribune on Tuesday, Biden directly addressed the mining region which has been a particular focus of the re-election campaign of President Donald J. Trump, ahead of dueling visits by the candidates to Minnesota on Friday.
"It must be part of the Arsenal of American Prosperity today, helping power an economic recovery for working families," Biden said through the statement. "We must recognize the contribution of union members who helped build decades of growth in our country."
Biden is scheduled to visit an undetermined location Friday in Minnesota while Trump will make an appearance at the airport in Bemidji. It will be the president's second visit to the state since a Mankato stop in August, while three of his surrogates have visited three times in two months.
For Biden, it will mark the first in-person visit to Minnesota. His wife, Dr. Jill Biden, visited Prior Lake last week.
The Trump campaign has zeroed in on Minnesota as a battleground state in November after losing its 10 Electoral College points by less than 50,000 votes in 2016. The Republican strategy in 2020 appears to be focusing on unsurfacing Republicans voters from Greater Minnesota — evidenced by the president's stops in Bemidji and Mankato, surrogates focusing on Duluth and the Iron Range and the almost-exclusively rural focus by U.S. Senate hopeful Jason Lewis and his pro-Trump message.
Recent polls suggest, however, that Biden is running ahead of Hillary Clinton in 2016 and leading Trump in the five major polls by an average of 9.4 percent. The Midwest was widely viewed as a slam dunk for Clinton four years ago, but the campaign notably skipped visits by the candidate to Minnesota, Wisconsin and Michigan. She lost the latter two states to Trump.
Biden's visit Friday, and subsequent attention to the Iron Range and unions in Tuesday's statement, takes direct aim at winning back voters that defected from Democrats to Trump, and to secure the state for the party. He last appeared in Duluth in 2016 to stump for Clinton and former Eighth District U.S. Rep. Rick Nolan.
"We've never had a more clear choice in a presidential election," Nolan said at a Zoom virtual conference last week. "We got a blue collar, common sense progressive man of integrity, seasoned and experienced, versus a charlatan who's taken advantage of everybody who's ever done business with him. And unfortunately, anybody and everybody that's ever voted for the scoundrel."
Trump lost St. Louis County by about 13,000 votes four years but won the Eighth Congressional District by more than 56,000 votes. Among the major cities across the Range, the president won Babbitt and Ely, but suffered losses in Gilbert, Virginia, Eveleth, Mountain Iron and Hibbing.
In 2018, the region turned another shade red when current Eighth District U.S. Rep. Pete Stauber won his race by 5.5 percent, and is seeking to be the first Republican since 1944 to win reelection.
"Joe Biden's been in Washington for 47 years and his newfound discovery of the Iron Range is laughable when you consider his anti-mining, anti-manufacturing record," Stauber wrote on his official Facebook page Wednesday.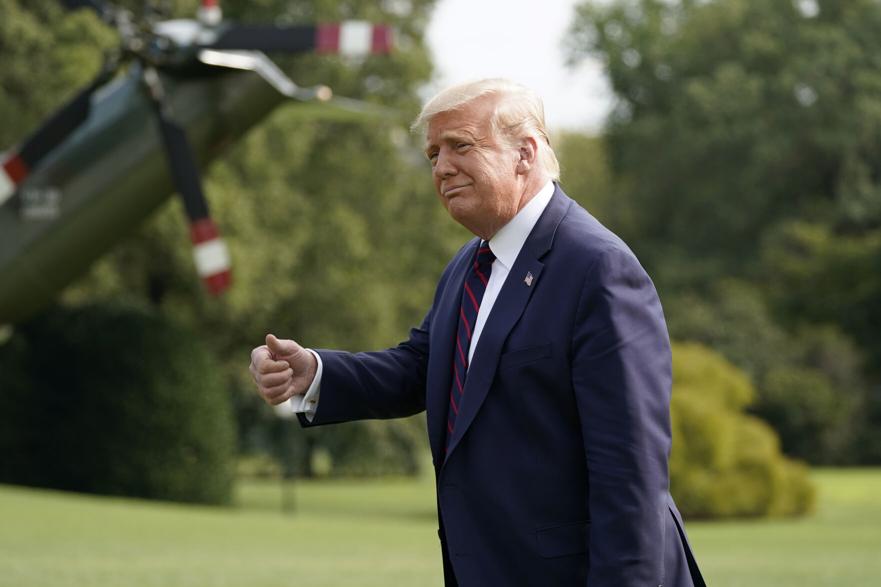 The Iron Range took center stage at the Republican National Convention in late August when Eveleth Mayor Robert Vlaisavljevich and logging industry representative Scott Dane spoke in support of Trump.
Later that week, six Greater Minnesota mayors including five from the Range signed a letter supporting the re-election bid of Trump and Vice President Mike Pence. Virginia Mayor Larry Cuffe Jr., who signed the letter along with Vlaisavljevich, spoke at a Pence event in Duluth on Aug. 28 to advocate for the Republican ticket, claiming he was a lifelong Democrat who was left by the party.
The mayoral letter — also signed by John Champa of Chisholm, Chuck Novak of Ely, Chris Swanson of Twin Harbors and Andrea Zupancich of Babbitt applauded Trump's 2016 win as "something wonderful" and praised him for his claims that he "stood up to China, implemented tax cuts and fought for the working class."
"Now, four years later, the Iron Range is roaring back to life and for the first time in a very long time, locals are hopeful because of this president's policies and willingness to fight for us," their letter reads.
Their letter sparked a quick rebuttal from leadership at the United Steelworkers union who referenced 1,750 miners laid during the economic downturn caused by COVID-19, including an indefinite idle at Keewatin Taconite, saying in their letter that "It hardly seems like the 'roaring back to life' that these mayors describe."
Signed by USW International President Tom Conway, District 11 Director Emil Ramirez and District 11 Staff Representative John Arbogast, the Steelworkers continued to endorse Biden as a friend of labor, saying: "President Trump refused to acknowledge the threat posed by the coronavirus, mobilize resources or show leadership in the face of the global pandemic. As a result of the pandemic, almost half of the workers at the Iron Range's mines were laid off."
In his statement late Tuesday, Biden pointed to an economic recovery set in motion by the Obama-Biden administration, a job market that according to the U.S. Bureau of Labor Statistics, experienced nominal gains in 2010-11 before a steel industry downturn in 2015. It was then that former White House Chief of Staff Denis McDonough under President Barack H. Obama, a Minnesota native, visited the Iron Range. The administration was crucial in helping iron ore mines fully reopen by the end of 2016 after steel imports flooded the market and idled more than half of the region's iron ore mines the previous year. They were bolstered by the International Trade Commission placing the tariffs on steel dumping nations like China and their efforts were lauded by the likes of Cleveland-Cliffs CEO Lourenco Goncalves for turning the industry around.
Union officials noted in their letter that the Trump Administration also imposed tariffs on imported steel, but "it was too little and too late" as 7,900 workers in the national steel industry "lost their jobs due to shutdowns or cutbacks, including the shutdown of blast furnaces at USS Great Lakes Works" that Minntac feeds into and further inhibits a faster restart of Keetac, if at all.
According to the Steelworkers, U.S. steel mills have operated at an average capacity of 66 percent in 2020 and steel production is down by 20 percent, while steel prices are at their lowest point since Trump took office.
Biden said Tuesday that steel shipments are down 25 percent under the Trump administration while China recently recorded its highest monthly shipment of steel as "demand for iron Range products has suffered" under Trump.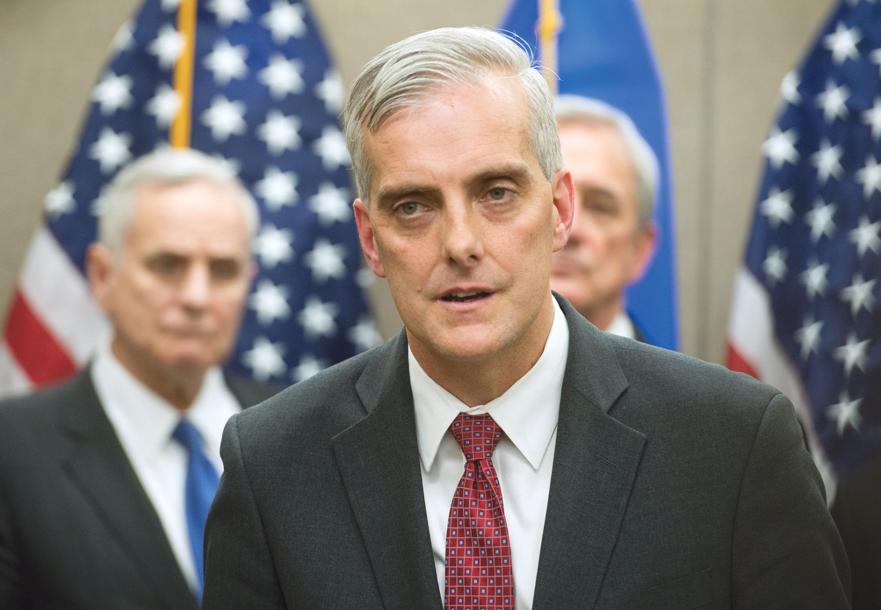 "My Build Back Better plan creates millions of high-paying union jobs manufacturing and building new autos, bridges, water systems, transportation options and more," Biden said through the provided statement. "My plan will make a historic procurement effort and reshore critical supply chains. Iron Rangers and other American workers will mine and manufacture the materials — including steel — to power that effort."
The Build Back Better plan, in part, is "a comprehensive strategy to get the pandemic under control and effectively reopen the economy," according to Biden's campaign website. The three prongs he laid out in the plant were aiding state, local and tribal governments, extended COVID-19 crisis unemployment and a package for local Main Street businesses.
Biden is expected to face questions on the Obama administration's efforts to block the proposed Twin Metals copper-nickel mine near Ely and the Boundary Waters Canoe Area Wilderness by proposing a two-year moratorium on industry as federal agencies studied a 20-year ban on activity.
The project has been a frequent point of contention among Republicans, Democrats and pro-mining Democrats, especially as the PolyMet project near Hoyt Lakes has faced numerous lawsuits against its permitting process.
Democrats from the state's Central Committee recently approved a resolution pitting it against copper-nickel mining and, combined with Obama administration's actions in late 2016, throw into question how the national party will perceive what local elected officials view as a boon to the job-stricken region.
The Trump administration recently renewed leases for Twin Metals to explore the region near the Boundary Waters and has reversed many of the actions taken by the Obama administration to block the project.
Before leaving office in January 2017, President Obama ordered more than 234,000 acres of Superior National Forest be removed from potential industry activity, which included exploration, as the government studied potential environmental impacts. The withdrawal also asked for a 20-year ban on industry activity, with a two-year moratorium to conduct the study.
The U.S. Forest Service canceled the land withdrawal in September 2018 and under its parent agency, the Bureau of Land Management in May 2019, renewed the company's lease for 10 years.