Greenhouse business in 2020 sprouted like a well-watered tomato plant on a hot summer day.
"Every day was like a Saturday," Deb Erickson, co-owner of the 45,000 square-foot Byrns Greenhouse in Zim said. "It was great."
With people hunkered down at home, wanting to be outdoors, and produce their own food, last season grew into one of the strongest greenhouse seasons in years.
As the 2021 planting season blossoms, Iron Range greenhouse owners expect more of the same.
"It's up everywhere in the trade," Erickson, a third generation Byrns Greenhouse owner said. "It's been stagnant for quite a few years and then last year, it took a big jump. There's so much information out there on how it's becoming much more diverse and popular."
Northeastern Minnesota has a short growing season.
But area greenhouses each year get a jump on mother nature.
While residents' furnaces are running in bitter cold late January and February weather, workers at Iron Range greenhouses are already planting flowers, vegetable plants, and other items.
As doors officially open soon, greenhouse owners anticipate another busy season.
"If the weather cooperates, people are going to be out looking for stuff," Jamie Falkowski, owner of the 101-year-old Eveleth Floral & Greenhouse said. "We've got all sorts of stuff growing now. I think a lot of people are going to want to take care of their garden."
As demand grew last summer, so did demographics.
Generally, it's been the older generation most interested in the gardening hobby, Bonnie Beier Stotts, owner of Beier's Greenhouse between Coleraine and Grand Rapids said.
However, last summer saw a big uptick in younger customers, she said.
"There seemed to be a lot of new gardeners and a lot of younger gardeners," Beier Stotts said. "They were home with their children and really excited about gardening. It's like we developed a new clientele."
Combined with its usual customer base, Beier's had one of its busiest years ever, she said.
"It was the craziest year we've experienced," Beier Stotts said. "We couldn't keep stuff on the table. I think we opened May 2 and every day we were swamped."
In Cook, The Watering Can Shop saw a big influx of customers who decided to spend the summer living at their lake cabins.
"We have a lot of people who came up from the Twin Cities who have places on Lake Vermilion and Orr," Diane Pascuzzi, co-owner said. "So we had a lot of people who came up and they stayed. We had a lot of new customers from the Falls (International Falls) too. We kind of gathered our plants outside and it worked well."
Like other greenhouses, last spring and summer was a banner year at Cherry Greenhouse, owner Jon Sikkila said. Cherry Greenhouse has locations in Iron and Chisholm.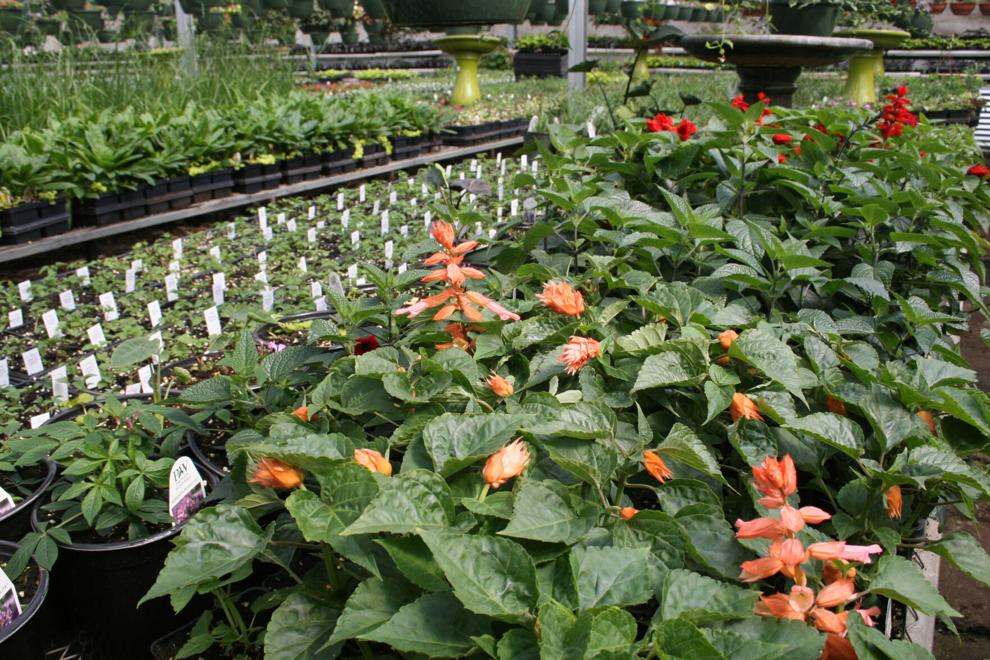 "On some of our busiest days, we feel like we were serving 500 to 600 people," Sikkila said. "We get people from places like International Falls, Duluth, Ely, and Grand Rapids."
Many greenhouse-goers like to visit several different greenhouses on the same day, Sikkila said.
"We kind of equate it to going to three different car dealerships in one location or having three fast-foot locations in one area," Sikkila said. "It's not like going to just one place. It's like turning it into a day event."
One of the biggest trends in 2020 was more people growing their own produce, greenhouse owners say.
"We had a lot more people last year looking for tomato plants," Falkowski said. "They were huge last year. Maybe it's because of the scare of groceries being around."
Tomatoes and other vegetables were also big elsewhere.
"The one thing we didn't know was to plan for as many vegetables," Pascuzzi said. "We had no idea there was going to be that kind of a stampede."
Greenhouse owners say gardeners are excited about digging into another growing season, especially after a difficult 2020.
"Some people don't know there's a greenhouse here," Falkowski said. "I call us the best kept secret in Eveleth as far as a greenhouse. We're open all the time and there's lots of stuff ready."
Anxious customers are already calling greenhouses.
"We've already had people call," Pascuzzi said. "We don't open until May 1, but we do sell seeds and soil."
At Byrns Greenhouse, customers hesitant about being in the public, are also calling, Erickson said.
"People have been calling us looking for appointments," Erickson said. "We definitely will take appointments up to a week ahead of time for people who are nervous."
Meanwhile, greenhouse owners are happily ready for another season of green.
"Our place was a happy place," Beier Stotts said of last season. "People came here two or three times a week. People were confined and they just really wanted to get outside, dig in the dirt and feel like they were doing something. We're geared up for that again."