Minnesota's largest police association has pulled its endorsement of Republican House 6B candidate Julie Buria, citing since-removed social media posts considered to be anti-Semitic in nature.
Brian Peters, executive director of the Minnesota Police and Peace Officers Association (MPPOA), a group representing more than 10,000 law enforcement members statewide, emailed constituents Wednesday informing them that the organization changed course, effective immediately. The MPPOA board "cannot stand behind a candidate who makes anti-Semitic comments of any kind," Peters wrote in an email obtained by the Mesabi Tribune.
The board moved to endorse incumbent Democratic State Rep. Dave Lislegard, "a supporter of public safety and will continue to be a champion to protect the rights of the men and women who wear the uniform," Peters added.
"The reality is there's only one candidate in this race who will support our law enforcement and first responders," Buria said in a statement late Thursday night. "Dave Lislegard joined his Metro Democrat colleagues in voting to allow cities to defund the police, and even voted to allow liberal cities to disarm officers in good standing. Democrats have proven time and again they stand with the rioters, not the police who keep us safe."
She was mired in controversy after a July social media post on her personal account used graphic Holocaust imagery and likened it to the state's coronavirus pandemic response, drawing sharp admonishments from the Minnesota Jewish community and some leaders in the Iron Range community.
The criticisms only increased after Buria, a current Mountain Iron city councilor, told the council a week later that she was "forced" to apologize in a dramatic about-face that contradicted a Minnesota GOP statement expressing her regret and "sincere" apology over the post. Buria has also been linked to QAnon, a group known for spreading conspiracy theories, but told The Associated Press, "Have I looked at it? Yes. Do I believe all of it? No. I'm not really sure what to think about all that."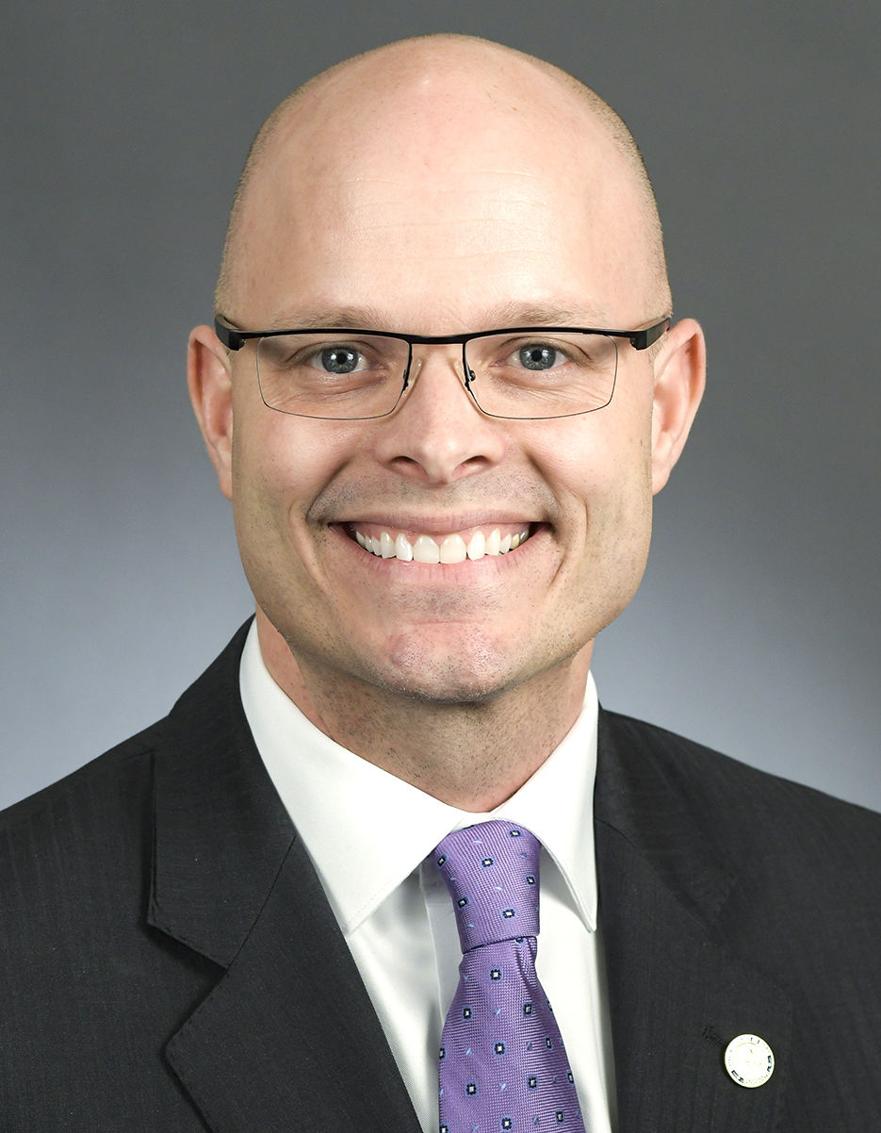 The Minnesota GOP, party leaders in the Minnesota Legislature and regionally based Republicans including Congressman Pete Stauber — a former Duluth police officer — as well as party groups representing St. Louis County and the Eighth District, declined comment on Buria's reversal and have continued to promote her as the party's endorsed candidate.
Meantime, she continues to post photos on her campaign Facebook with fellow Republicans, most recently, Stauber and South Dakota Gov. Kristi Noem during rallies held over the past week outside Minntac and a Women for Trump event in Virginia.
For the MPPOA, the backing of Lislegard represents a sudden shift from its recent endorsements. In September, the group pulled endorsements from several Democratic state lawmakers after activist and DFL House candidate John Thompson held a rally outside the home of Minneapolis Police Federation President Bob Kroll.
Thompson protested outside the home of Kroll's Hugo home in September and later apologized for a tirade in which he wore a shirt that read "Bob KKKroll Must Go!" and shouted into a microphone to a group of protesters saying "You think we give a [expletive] about burning Hugo down?" In another, he says "[Expletive] Hugo." Activists also smashed piñata effigies of Kroll and his wife.
"The endorsements that we rescinded, my issue was those candidates did not stand up to their leadership and put pressure on and ask why are we supporting a candidate who did this in Hugo," Peters wrote to House Speaker Melissa Hortman at the time. "If this is the future of the Democratic Party, my organization is going to support elsewhere."
The DFL did not rescind its endorsement of Thompson.
This article was updated at 9:15 a.m. Friday to add a statement from Buria, sent was sent after deadline at 9:40 p.m. Thursday.