Cleveland-Cliffs is moving closer to its official purchase of AK Steel, a transaction that is expected to transform the Ohio-based company and one of the largest employers on the Iron Range for future generations.
The company announced on Feb. 21 that it had received final regulatory approval to complete the deal, which is expected to be finalized on March 13, and remains subject to adoption by AK Steel's stockholders and Cliffs's shareholders, according to a news release.
In another company-altering move for the company, CEO Lourenco Goncalves announced this month the new Cliffs HBI plant in Toledo, Ohio is expected to begin production in June, marking the company's first foray into next-generation mining.
"2020 will be the most transformational year in our 173 year history," Goncalves said during the company's fourth quarter earnings call earlier this month.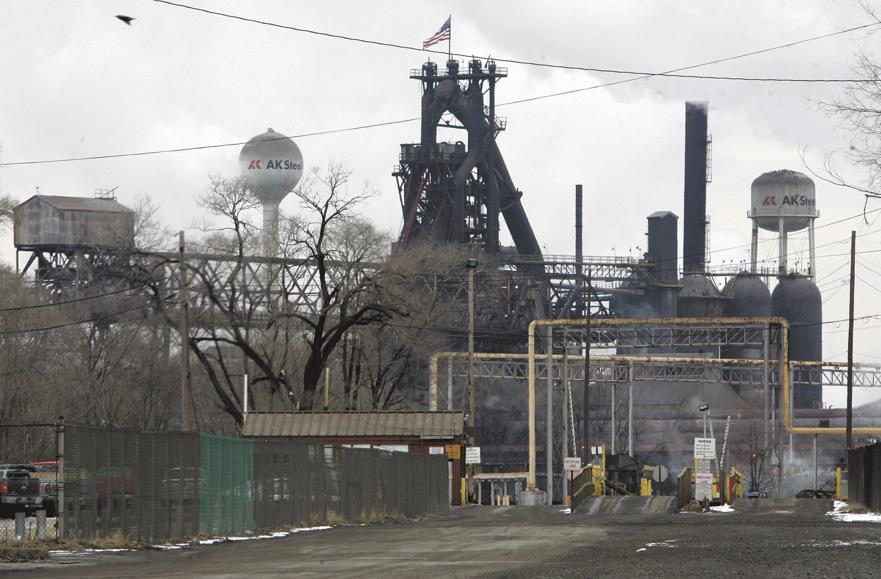 AK Steel purchase
Cliffs is entering the steelmaking business last December through a $1.1 billion deal to buy the Ohio-based AK Steel, marking a major shift for the 172-year-old taconite producer, transforming Cliffs into a fully-integrated company with operations ranging from raw iron mining and pelletizing to making finished steel products.
Goncalves told investors at the time that the purchase was a growth opportunity for the company, one that gives it control of the manufacturing process and opens new markets to higher end customers.
AK Steel sells most of its product to the automotive industry, and assets gained in the purchase can further open Cliffs' exposure to the electric arc furnace market, among others.
"What we're doing here is growth and this growth is coming from somewhere no one was expecting," Goncalves said on a December investors call. "This is not something that came out of the blue. We have been thinking of several ways to grow Cleveland-Cliffs. This is exactly in our wheelhouse."
The deal also creates a continuous flow of pellets, from Cliffs-owned mining operations in Minnesota to blast furnaces involved in the purchase. Cliffs owns United Taconite and Northshore Mining, and remains partial owner of Hibbing Taconite on the Iron Range.
AK Steel, which will become a direct, wholly-owned subsidiary of Cliffs, has been one of the company's three biggest pellet customers along with ArcelorMittal and Algoma Steel. By integrating the mining and steelmaking processes, Cliffs is now putting its operations on par with Range-based competitors and partners ArcelorMittal and U.S. Steel.
ArcelorMittal owns the Minorca Mine and is the majority owner and operator of Hibbing Taconite. U.S. Steel owns Keetac and Minntac, and is a minority owner of HibTac.
"We're going to replicate what ArcelorMittal does in Minorca and Hibbing, and U.S. Steel at Keetac and Minntac — 100 percent self-sufficient," Goncalves said. "We have a lot more production to sell to other clients. These clients are tied to us through contracts that are in place. They are happy with our performance."
AK Steel, which is based in Greater Cincinnati, currently employs 9,500 people and has manufacturing plants in the U.S., Canada and Mexico, and facilities in Western Europe.
When the purchase settles, the agreement calls for AK Steel shareholders to receive 0.40 shares of Cliffs common stock for each outstanding share of AK Steel common stock. Cliffs and AK Steel shareholders will own 68 percent and 32 percent of the combined company, respectively, with each on a fully diluted basis.
Once the companies are combined, Goncalves will lead the integrated group. AK Steel CEO Roger Newport is expected to retire when the deal closes.
Expected to take on debt in the transaction, Cliffs has secured $2 billion in financing from Credit Suisse to refinance AK Steel's finances.
This is where Goncalves said the company can work its "magic" when referencing his ongoing efforts to reduce Cliffs's debt since becoming CEO in 2014. He inherited $3.6 billion in debt and reduced it to about $2 billion in his first year. By the end of 2017 that number was below $700 million and the company currently has a four-year window without maturing debt.
Goncalves plans to do the same thing with AK Steel.
"When you add existing debt of AK Steel, it's very easy to get distracted by the total amount of debt," he said. "After we start working our magic … AK Steel will look exactly like Cliffs today. We are in excellent shape with maturities pushed out."
Adding to the CEO's optimism is the fact that AK Steel pulls in about four times the revenue of Cliffs at $8.205 billion compared to $2.152 billion, according to the investor presentation.
Of AK Steel's total sales, 63 percent flows into the automotive industry, 22 percent goes into distributors and convertors and 15 percent into infrastructure and manufacturing, which includes being the sole source of U.S. Steel for the electrical grid, according to AK Steel's filings.
Demand in the auto industry is expected to remain steady through 2025, per a market study referenced in the investor presentation. Demand for ultra high-strength steels — which are becoming critical to vehicle manufacturing — are also expected to grow, putting AK Steel in a potentially well-positioned spot in the current market.
Goncalves also credited the quality of maintenance at AK Steel's blast furnaces and facilities as a key part of the deal and debt management moving forward.
"We are going to compete in the marketplace," he said. "We are not in the bottom feeders and the ones that don't take care of maintenance. We are not like that."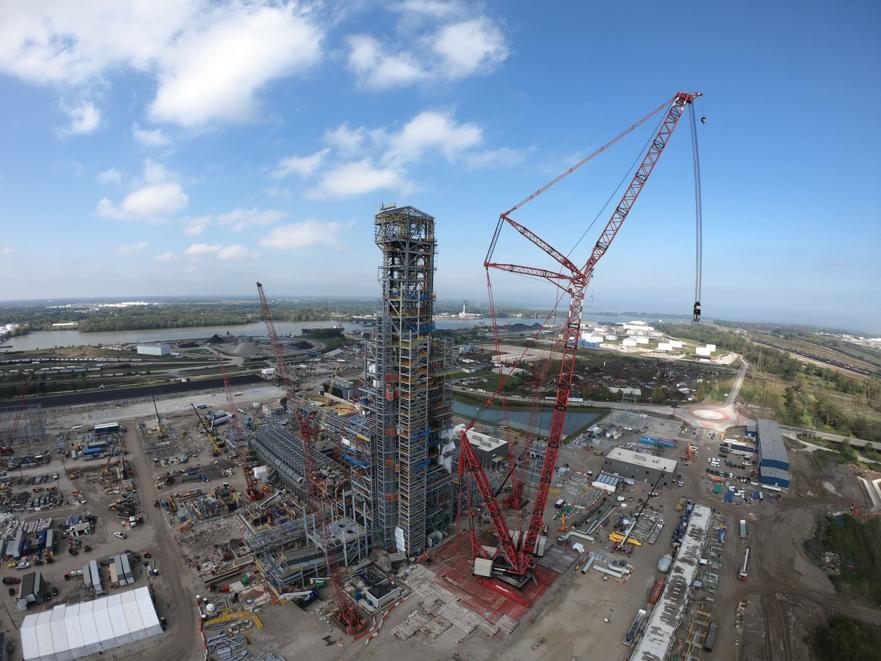 HBI on the horizon
Goncalves said HBI will be produced at the Toledo, Ohio plant by June, and will be produced using DR-grade pellets from Northshore Mining on the Iron Range.
"Between the Toledo HBI Plant and the upgrade of the North Shore Mine to produce geo-grade pellets, Cleveland-Cliffs has spent more than $1 billion to develop a new use for taconite iron ore from the Minnesota Iron Range," Goncalves said
Looking ahead, Cliffs said in December that the combined company with AK Steel may look in the direction of pig iron at an AK Steel furnace that is in the midst of closing.
That facility would be the Kentucky-based Ashland Works, which will close down by the end of the year.
Pig iron, like HBI, feeds electric arc furnaces. The cost to convert Ashland to pig iron is about $25-30 million, Goncalves said. How soon that happens depends on the HBI facility, and what sort of customer interest and profit margins the company would produce.
"We'll see how things develop with HBI. If there's interest and money, we'll do it right away," he said. "I would love to generate jobs there."
The CEO also isn't ruling out a second HBI plant, but said in December it may have to come after a potential Kentucky decision, saying with the state leases still tied up with Mesabi Metallics in Nashwauk, they have paused on writing the location into future plans.
Still, according to sources with knowledge of the meeting, Cliffs has met with Minnesota Department of Natural Resources officials about the project, which Cliffs owns a large portion of land within — and would be a factor in any future project in Nashwauk.
Details of those talks were not provided, but it's the first time the state and company have formally talked about the site since before Essar Steel Minnesota went into bankruptcy in 2016.
Cliffs has long-sought the project site since that time, but were blocked from an outright lease takeover in bankruptcy court. Mesabi Metallics has since taken over the project but has failed to start significant construction, placing those leases into jeopardy with the state of Minnesota, who can now pull them at any point after a December 2019 pellet plant deadline was missed.
With their land holdings, Cliffs figures to be a factor, but with Essar Global being the majority owner of Mesabi Metallics, the state is looking for any suitable partner to take over operations of the project.