"Minnesota's Geologist: The life of Newton Horace Winchell" is a biography by Sue Leaf. This book was published by the University of Minnesota Press this June. Currently available in hardcover, the retail price is $29.95 and ISBN of 978-1-5179-0168-4.
Over several days in October, Minnesota author Sue Leaf chatted with the Mesabi Tribune over email. Leaf has a Ph.D. in zoology. Her connection to Winchell weaves through her life; she stood her Ph.D. oral in Pillsbury Hall, "Winchell's haunts." Here is what she has to say on her newest book and mining.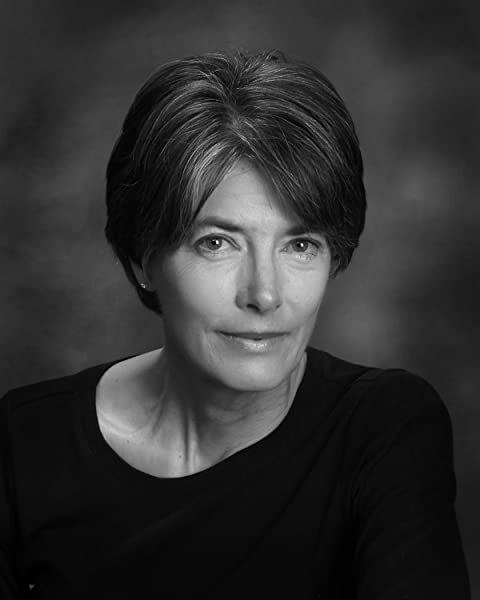 Mesabi Tribune: Can you tell us a little about your background? Where are you from? Where do you live now? Are you a full-time writer or do you have a job to support your writing habit?
Sue Leaf: I grew up in Roseville, Minn. when it was a new suburb. As a child, I felt there was something wrong about not having old houses, or old trees, or streets with sidewalks around me. I was perturbed that we didn't even have squirrels! I have degrees from Gustavus Adolphus College and the University of Minnesota in biology/zoology. I taught in a community college when my kids were small, took time off when they were preschool/school-age, and began writing full time after they were all in school.
MT: When did you first start writing and why?
SL: I have always had a compulsion to get things on paper. I began keeping a journal when I was about 10.
MT: What other books have you published?
SL: 'Potato City: Nature, History and Community in the Age of Sprawl'; 'The Bullhead Queen: a year on Pioneer Lake'; 'A Love Affair with Birds: the life of Thomas Sadler Roberts'; and 'Portage: a family, a canoe and the search for the good life.'
MT: Are all of these biographies?
SL: No, only 'A Love Affair with Birds' and 'Minnesota's Geologist' are biographies. The others are collections of essays. 'Potato City' is set in North Branch and examines a community in transition as its economy changes. 'The Bullhead Queen' is set in Center City and looks at the relationship between religion and nature. 'Portage' is a collection of short essays on canoe trips my husband and I have taken all over the US and Canada, but chiefly in the upper Midwest. The BWCA does make an appearance, but the reason we did all the other trips is that we find the Boundary Waters too crowded and overused— and I can only imagine what it's like this year.
MT: Why did you select a biography on Newton Horace Winchell for your newest book?
SL: In each of my biographies, the subject is a scientist who had a major impact on Minnesota, and yet nothing had been written about them. We have many books on politicians, and entrepreneurs, but none on science, which has historically been valued in the state. I wanted to write out their lives before we lost memory of them.
I tried hard not to write about Winchell. My geology background is weak and I felt it would be a hard slog. Plus, there was that beard. But each time I threw out the thought, it kept coming back—he kept coming back, because there was so much that was interesting about him. If you were a kid interested in nature, in rocks and frogs and birds, he was the go-to guy at the University of Minnesota in the early days, the 1870s
MT: How do story-lines come to you? How do you create? Do you have a research and writing process? Do you have any writing goals?
SL: I'm a terrible novelist—can't do plots, can't write dialog. So with each biography, every chapter was a surprise. I did the research—read the letters, journals, background papers at the archives, either at the Minnesota Historical Society or the University, and then I'd start to write it down, make a story out of the facts. I honestly didn't know what was coming next, who lived, who died, who changed jobs. I can't say I have long-term writing goals. I didn't start to write a book when I produced 'Potato City.' I tried to earn money writing magazine articles, but I got a lot of rejections that all said the same thing: too slow, too meditative, not snappy enough—and I realized that I really wanted to write essays. I was amazed when it was published with little real effort on my part. I thought: "People want to read what I have to say!" and was taken aback.
That said, I am disciplined. When I am writing, I sit down at 9:00 a.m. and write until 1:00 or so, and often I will come back after lunch, a nap and exercise, and write some more. The last two books I have been able to do most of my research on-line at home, but I stick to the same schedule.
MT: What would you say to those who might consider writing nonfiction? Do you have any advice? How and where should they start?
SL: First, I'd say, don't major in English, major in something else so you have something to write about. Choose a topic that is fact-based, so you have something to offer your readers—they can learn something new, add it to their stockpile of knowledge. In my classes at the Loft in Minneapolis, I have seen so many young writers who just want to be a writer—rather than having something they want to say, and having the writing spring from that. Also, so many people want to produce a memoir. In my experience, it
This story continues on the next page.
is very hard to sell a memoir. You have to be so insightful and fresh, and most people fall short. I fall short.
MT: Tell us about your most recent book 'Minnesota's Geologist'. Could you give us a quick glimpse into the plot/theme without spoiling anything?
SL: Newton Winchell was a poor, but bright boy, who wanted to "make something of himself" and fortunately, he had the phenomenal drive and tenacity to pursue an education and jobs. He arrived in Minnesota when higher education was still in its infancy, and he quickly rose to the task of establishing a natural history museum, an academy of science, and of course, a survey of all of Minnesota's bedrock, which is what he is known for.
MT: How has been the reception of 'Minnesota's Geologist: The life of Newton Horace Winchell'?
SL: We had a great launch via Zoom from the Bell Museum (Winchell's legacy) and had 300 people attend—far more than we would have had in a face-to-face launch. But it has been very frustrating not to do in-person appearances at local bookstores. That's where I can meet readers and have good chats—and it's just not happening.
MT: Tell us about the cover. What drove the design? Did you create it or does someone else get the credit?
SL: The University of Minnesota Press has a talented design team that is responsible for all the covers. I think all my books have been gorgeous and I am always surprised when I see the cover for the first time. In "Minnesota's Geologist", they did use my favorite photo of Winchell. The etching is of Shovel Point on the North Shore. It was an illustration in a book on America's beauty spots that was published following the Civil War. Such books were common at the time, in an effort to bind up the wounds of a divided country by bringing the public's attention to the loveliness of our country's natural beauty.
MT: Where can people purchase 'Minnesota's Geologist: The life of Newton Horace Winchell' and your other books?
SL: They can be bought at the U of M Press's website, elsewhere on-line, and in local bookstores. I just stopped by Zenith Bookstore in Duluth [earlier this month] and signed copies. So—if you want a signed copy, better hurry!
MT: This book was published in June. Are you working on any new projects?
SL: I am! For a year or so, now, I have been working on a collection of essays on the south shore of Lake Superior. Our family has owned a cabin near Port Wing, Wisc. for over 30 years.
MT: Before this book hit the shelves you started the blog 'Winchell Rocks!' (https://winchellrocks.wordpress.com/) Tell us about the blog. Why do you call Winchell a "Sexy Guy"?
SL: Well, despite the unruly beard, he has an appealing personality. He's very smart—brilliant—but his intelligence is coupled with passion. He throws himself into geology when he decides to make it his life's work. He was head-over-heels in love with his wife, and there are letters to prove it. He loved being a father (to five!) and took his fair share of nursing them through childhood illnesses. And he is not conniving or contained. He is idealistic and wears his heart on his sleeve. I find that sexy.
MINING
MT: Most of our MINE readers are interested in the various Iron Ranges across Minnesota. Why would they be interested in reading this book? What would they learn about the history of the iron-ore and copper-nickel mining in the region?
SL: Winchell first came to the Arrowhead in 1878, before any of the three ranges were producing ore. But there had been prospectors and he investigated small attempts all over the place—on the North Shore, in the boundary waters region, near the Embarrass River. The book covers the time when the Vermilion Range opens to mining, and the readers sees the early life of Tower and Ely. Winchell's oldest son, Horace, makes these pages, and he will become a mining expert both in Minnesota and for Anaconda Copper out in Butte, Montana.
MT: Would this book be of interest to those in the mining industry? Do you need a geological background to understand this book?
SL: My writing group read every chapter and let me know when I needed to clarify the geology. I actually tried hard to lay bare basic, very basic geological principles, and Winchell's life made it easy to do that, since the field took shape and matured in his lifetime, and he was key in shaping the science.
MT: I found this book entertaining in that although it was scientific, it also illustrated the man. It gave accurate pictures of his development and the man he grew into. What was your thought/process/purpose when weaving together both his personal story and the story of geology?
SL: Speaking as a trained scientist, I have seen that science is never "pure." People choose projects, interpret data in a very personal way. In my research, I was first introduced to Winchell through the journal that he began at 16. Some very distinctive personality traits quickly emerged—his doggedness, his meticulous, even over-thorough care, and a certain refinement of character. So I met him fully-formed in that way, and then he became a scientist, and I could see how those personality traits served him well as a scientist.
MT: If someone was interested in learning more about geology of the region- what would you recommend they do and/or read?
SL: You are asking about how one goes about developing a geological eye. I'd recommend starting with Dick Ojakangas's 'Roadside Geology of Minnesota.' And drive around to sites that he talks about. I'd also recommend engaging a friend to learn with you. I had the advantage of being married to an erstwhile geology major (who actually majored in biology) and we talk constantly about geological formations—bedrock, cliffs, river valleys. Family story: when meeting for the first time the young woman who would become a daughter-in-law, we had a long and vigorous family dinner discussion on some rocks we had found on the beach at the cabin on Lake Superior. There was a lull in the conversation and she said, "So. Is this what you people talk about?" Now she's married to a working geologist (our son) and talks rocks with the best of us.
MT: Have you visited the regions Winchell surveyed? What did you think of the Arrowhead region?
SL: Of course. One of the pleasures of writing the book was thinking about all the varied landscapes of Minnesota, which I love. I went to college in the ancient river valley of the River Warren (St. Peter). My mother's family is from Duluth and I have memories of the Arrowhead dating from when I was tiny.
More and more I have come to see the Arrowhead as a great love affair, bound in passion and tragedy. The beauty that we thrill to—those splendid rocks—was formed at the same time, in the same process that formed the ores that we wrest from the ground, destroying that beauty. There is no answer to this dilemma.