VIRGINIA — Jewish community groups are calling for the Minnesota Republican Party to publicly stand with them in denouncing comparisons of the state's coronavirus strategy to the Holocaust after social media posts in recent weeks by two endorsed candidates and the Wabasha County GOP.
They said the comparisons were inaccurate, offensive and diminish the horrors of a genocide of Nazis killing 6 million Jewish people. Such sentiments were renewed Monday when two GOP-endorsed state House candidates — Julie Buria in House 6B of Mountain Iron and Paul Brandmire in House 14B of St. Cloud, both sitting city councilors in their respective communities — back peddled on previous apologies over their Holocuast-themed posts.
Meanwhile, leaders in the Minnesota GOP have remained silent on their candidates' sudden reversals, despite saying last week that Buria was "sincere" in her apology.
Carin Mrotz, executive director of St. Paul-based Jewish Community Action, said candidates invoking the Holocaust is a "far-right phenonomen" within the party and urged the state's establishment Republican leadership to condemn their endorsed candidates.
"I would call on the party to be strong," she said in a phone interview Wednesday morning. "I'm sure there's Jewish Republicans that would like to see their party take action. It's a really unnecessary and really offensive comparison."
The Minnesota GOP did not return multiple emails and phone calls requesting comment on Tuesday and Wednesday regarding Buria's retracted apology. A phone call Wednesday to Chairwoman Jennifer Carnahan was not returned as of press time Thursday. Requests for comment were also sent to GOP leaders in the Legislature, St. Louis County Republicans and Eighth District Republicans.
When reached by email Wednesday, Andrew Wagner, director of public affairs for the Minnesota House GOP asked the Mesabi Tribune, "Are there new developments that warrant a third story on this topic?" He did not respond to a follow-up email for this story.
Carnahan previously described posts by Buria and the Wabasha County GOP as "vitriolic" and called for the resignation of a board member from the county group, who later stepped down. She did not comment on Brandmire.
Ethan Roberts, director of government affairs for the nonpartisan Jewish Community Relations Council of Minnesota and the Dakotas (JCRC) in Minneapolis, said GOP leadership has privately told the organization that these comparisons are wrong and believes the party has told candidates the same behind closed doors.
He said the JCRC understands an organization can't control what its individual members say, but the collective relationship and influence of the Minnesota GOP can move the conversation beyond the Jewish community condemning the statements, and would allow the public to have better information on where the party stands on the issue.
"That's what we're looking for — an unequivocal statement supporting our Jewish community — an expression of their values," he said over the phone Thursday. "We don't have a choice. This is what has to be done."
Dr. Marilyn Chiat, Ph.D., a Minnesota-based historian who is Jewish and gives lectures on the Jewish communities of the Iron Range, said she hopes the party is "flummoxed" by their candidates and said she wasn't surprised by the recent lack of response.
"It's so profoundly stupid," she said over the phone about Holocaust comparisons. "How do you respond to utter stupidity?"
Jewish history on the Range
The Jewish community on the Iron Range was once large enough to host four synagogues across the region's mining cities.
More than 300 Jewish people lived in Virginia and the population stretched out to Ely, Hibbing and East Range cities by the 1920s. Synagogues were built in Virginia, Eveleth, Hibbing and Chisholm. The B'nai Abraham Synagogue in Virginia was finished in 1910 - a "very visible" structure built from brick.
But the Jewish population has mostly dispersed after an economic downturn in the 1980s lowered long-term job prospects.
Dr. Charles Ostrov, M.D., 82, grew up in Virginia and recalled a community where boys had bar mitzvahs and laypeople did most of the religious ceremonies because they couldn't support a full-time rabbi.
Ostrov and his wife, Margie, have since moved away, but now head the nonprofit Friends of B'nai Abraham to help "preserve the history of Jewish life" in the region. Margie is still president of the organization and the synagogue was recently gifted to the Northern Lights Music Festival. She called the use of recent Holocaust imagery "a terrible, terrible comparison."
Charles said his parents owned a store near the city's downtown when most Iron Rangers were immigrants and spoke foreign languages, and where only a few incidents with his Jewish heritage arose.
His father was unable to join the AAA club or the Masons until later in life when they became more inclusive, and Ostrov once couldn't ask a girl out because he was Jewish.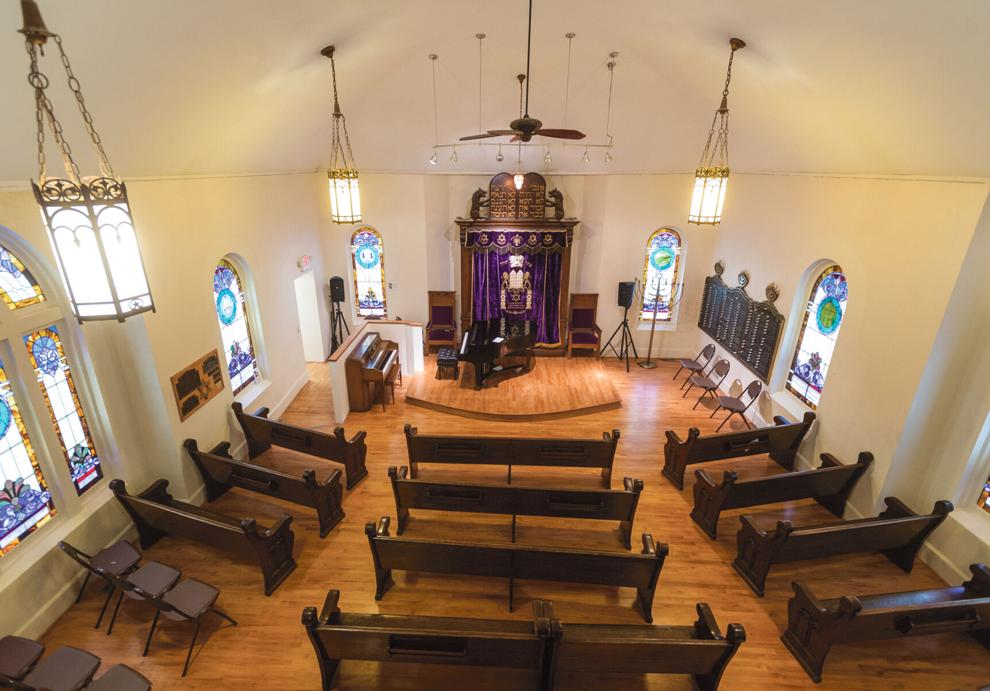 "Maybe I was not aware of it, even at that time," Ostrov said over the phone Wednesday from his home in the Twin Cities. "We were concerned about just making a living."
Chiat, who is on the Friends of B'nai Abraham board, opined the early Jewish settlers on the Range lived more harmoniously than in other parts of the state, specifically Minneapolis, where anti-Semitism was more open and "appalling" — citing a Jewish student quota that was still active at the Univeristy of Minnesota in the 1950s.
Through her research, she described the Range as an "8-to-5" kind of relationship where people of different ethnic backgrounds worked well together, but returned home to socialize with people of similar backgrounds. "On the Range, [anti-Semitism] was more covert. It was more polite. People would say 'We were living in two worlds.'"
Mixing genocide and pandemic politics
Today, 75 years after the liberation of Auschwitz - the largest concentration camp during the Holocaust - imagery of the systematic genocide of Jewish people is being symbolized in the politics of a global pandemic sweeping Minnesota and across the United States.
Buria shared a post that suggested essential worker papers handed out after the state's stay-at-home orders were an example of government overreach, similar to how Nazis routinely checked for Jewish people on the streets. In saying her apology was "forced" on Monday, she doubled down on her apparent belief that a "parallel" exists between the freedoms lost during the pandemic and the freedoms lost during the Holocaust.
Brandmire contrasted the mask mandate to yellow stars used in Nazi Germany to forcibly mark Jewish people in the early years of the Holocaust, saying it was a cautionary example of unchecked executive powers.
A party chairman in Anderson County, Kan. published a political cartoon showing Democratic Gov. Laura Kelly in a Star of David mask while people were loaded onto a cattle car. The chairman, who owned the local newspaper, later removed the cartoon after first declining to apologize.
Elsewhere, state officials in Idaho and Colorado were compared to Nazis over their coronavirus responses. Protestors outside the Minnesota Governor's Mansion in April carried signs likening Gov. Tim Walz to Nazi Party leader Adolf Hitler.
In late July, two customers at a Walmart in Marshall, Minn. were removed from the store for wearing facemasks emblazoned with swastikas and quoted as saying, "If you vote for [Democratic presidential nominee Joe] Biden, you're going to be living in Nazi Germany."
Mrotz, of Jewish Community Action, said the fundamental issue is that people feel these political statements justify them as victims of perceived government overreach without taking into account the offensive nature or divisiveness.
"The root of the problem is they are comparing measures taken for public safety and measures taken to exterminate and genocide my people," she said. "You're saying the Jews are the disease … co-opting trauma for your own perceived victimization is divisive and hurtful."
Mrotz considered the statements and posts are a form of anti-Semitism because they're using Holocaust imagery and history to "score a political point."
The JCRC pointed to comments made by Buria during Monday's Mountain Iron City Council meeting that "Jews are not offended." She also said multiple times that her pastor is Jewish and she blamed a political opponent who is not running for office for trying to undercut her campaign.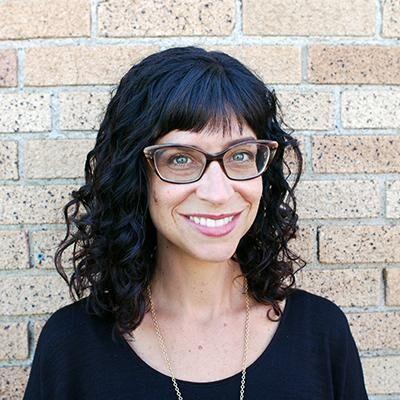 Brandmire, also on Monday, said people offended by his remarks were "people who are professionally offended and finding fault with everything any type of conservative does" and were trying to bring him down.
"We are not anyone's political opponents, but we reject the suggestion that Jews do not find these Holocaust comparisons offensive, or that those who condemn these remarks do so only for partisan advantage," said JCRC Executive Director Steve Hunegs in a statement. "As Jews, we are offended by these reprehensible and historically inaccurate comparisons."
Chiat questioned if people and candidates making these statements know what the Holocaust is — "or is it just a term?" — used without thought to convey what they see as a comparable hardship.
"Six million innocent people killed only because of religion, not a plague," she said. "It's beyond comprehension. The pandemic doesn't choose people based on color or religion. That's what the Holocuast is. The modern world has never witnessed anything as horrific as that."
Educational Outreach
Mrotz said Jewish Community Action has received a lot of outreach from Greater Minnesota after the most recent Holocaust comparisons were publicized. Non-Jewish community members are also asking the organization what they can do.
She said the group is offering virtual training that can reach anywhere in the state for people "troubled and confused by this and want to do more."
Jewish Community Action was founded 25 years ago to work on racial and economic justice issues focused on affordable housing, criminal justice and sentencing reform, including helping to pass a St. Paul ordinance on renter protection.
Roberts, of the JCRC, said the organization has a comprehensive education program with outreach to schools that includes training and collaboration with teachers, trips to Holocaust museums in Washington D.C. and Israel, events centered around Jewish heritage, Holocust remembrance and more.
The nonprofit organization was started in 1939 as a civil rights organization during a time when anti-Semitism was "rampant" in Minneapolis.
Now, the group also tries to do outreach to people and organizations in reaction to Holocuast analogies, which is happening more often and outside the conversation of COVID-19.
Roberts said there's no shortage of comparisons that one could make to criticize a government's response to a pandemic without using the Holocaust and Nazis, and blames a lack of judgement just as much as ignorance and education on the topic.
Pointing to Brandmire in St. Cloud, Roberts noted that the candidate said he visited museums and researched the history of the Holocuast, but still made the connection to the mask mandate.
"Where are we as a people and a country that they would compare their government and their leaders to the Nazis over wearing a mask to stop the spread of an airborne virus?" he asked. "It has to stop. Just having the debate is losing."