VIRGINIA — It started as a run-of-the-mill bout with seasonal allergies — "nothing out of the ordinary" for the Lamppa family in Virginia — runny noses and scratchy throats. But when Sarah Lamppa stayed home from work on a recent Friday and her temperature spiked, their concerns rose with it.
Her COVID-19 test would come back positive. Her husband, Kyle Lamppa, their four kids and a few others in their small circle were all tested that same week.
All returned positive.
"It hasn't been enjoyable by any means," Kyle said in a phone interview Wednesday. He was on Day 10 of fighting the virus and still with lingering symptoms. His wife has cleared quarantine now and their kids — mostly asymptomatic — will be done quarantining by the time school starts next Tuesday.
Still, the Lamppas did everything right, he said. They wore masks, socially distanced, avoided large gatherings, canceled numerous plans this summer, and yet, became a statistic of the coronavirus pandemic that has infected more than 6 million individuals across the U.S. and more than 77,000 people in Minnesota.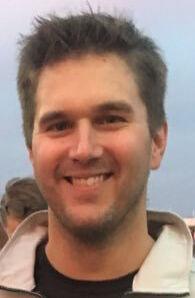 "Everyone should be in the mindset that we always have a chance to get this. I don't think there's any shock in that respect," Kyle said of their family outbreak. "One part of it is, as long as the symptoms are manageable, you're grateful that you can get over and done with it. The other part is that we tried to do the right things and we still ended up getting it."
Last Sunday, he took to Twitter and went public about his diagnosis and experiences in an effort to educate people on what having COVID-19 looks like.
There, as part of a 14-Tweet thread, he encouraged people to get tested and not ignore their symptoms or try to tough it out.
Over the phone Wednesday, Kyle said the reaction to his post has been beyond his imagination, reaching more than 67,000 people. Sarah also posted about the family's experience with the virus on her Facebook page.
"It was people being thankful and calling us brave for sharing and being honest," Kyle said. "I was taken aback by that. It took me by surprise. I was just trying to help a few people."
Rise in COVID-19 cases on the Iron Range
As of Wednesday, Minnesota officials reported 761 new cases of COVID-19, totaling 77,085 since the first case was recorded in early March. One St. Louis County resident was among the seven new deaths attributed to the virus, which has killed 1,830 people in the state. St. Louis County (Pop. 200,000) registered five new cases, with 908 in total. The death marked the 24th in the largest geographic county in Minnesota.
Amy Westbrook, director of the St. Louis County Public Health Division, said in a phone interview Wednesday that community spread continues to be the main source of transmission, accounting for more than half of the county's total cases, but it's "probably higher" in the last few months.
In July, cases were spiking in the city of Duluth, but that demographic is now changing.
"We've seen those taper off a bit and now we're seeing more in the northern part of the county," she said.
Duluth's 597 positive cases make up the majority of the county's COVID-19 workload, but in recent days the Iron Range cities have seen increases to single them out. St. Louis County doesn't list an individual city's total until coronavirus cases reach 10 or more. On the Range those now include Chisholm (15), Ely (11), Hibbing (39), Orr (10), Tower (12), Virginia (22) and the combined Eveleth, Gilbert Mountain Iron (24).
Two long-term care facilities in the area, Carefree Living in Ely and The Waterview Pines in Virginia, were also recently added to the Minnesota Department of Health's list of congregate care facilities with outbreaks of 10 or more cases.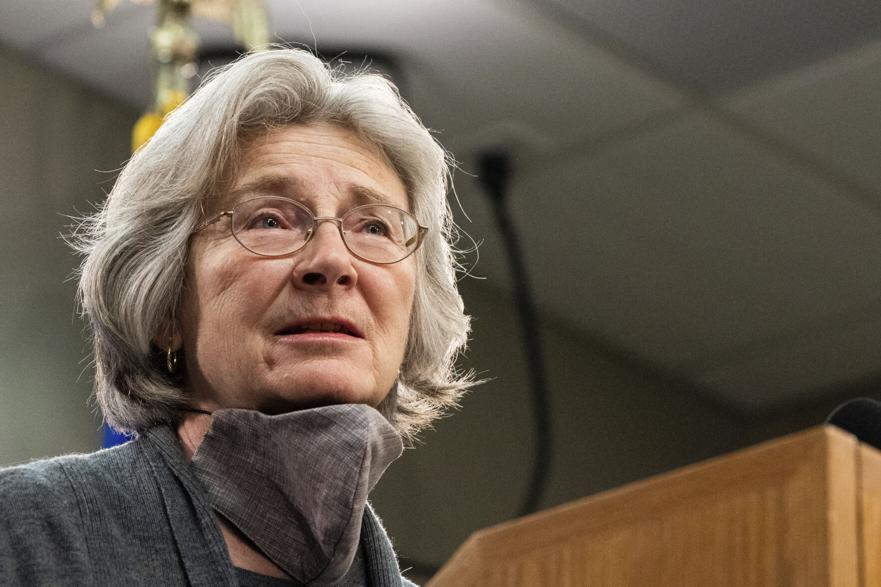 Westbrook is seeing the median age of infections drop with the 20-29 age group and young adults contracting COVID-19 at higher rates in the county. In May, the median age of infected patients was around age 60. On Wednesday, it was down to age 34 in St. Louis County.
For the most part, the region has been spared from a spike in severe cases. Sixty-nine of the 908 total patients required hospitalization and 18 needed to be placed in intensive care. The median age for hospitalized patients is 72 and 82 for deaths.
National trends, however, suggest the coronavirus could easily reach vulnerable populations again.
"What concerns us is seeing more and more community transmission," Westbrook said. "We're hoping that doesn't lead to an increase in hospitalizations, but when you look at the other communities across the country, that's typically what happens."
Minnesota Health Commissioner Jan Malcolm told reporters during a media briefing Wednesday that the state is seeing improved trends in many areas of its coronavirus response. When COVID-19 first arrived in Minnesota, it was a brand new virus that health experts knew very little about how it spread and acted, but the state has since grasped a better understanding and built out its health care capacity to address it.
Their focus now is on reducing cases as they gain a better perspective on the broader long-term health damage associated with the coronavirus, that in some patients, has led to severe complications even after the virus runs its course.
"We do feel we're in a completely different spot than in early spring in terms of our ability to manage it," Malcolm said. "But we are very worried about the high level of cases, because we have learned so much more about this virus, and the potential and real complications of COVID that we don't know how long it will last."
THREAD: If you notice an uptick in COVID cases to the Virginia, MN area, you can blame me. My wife and I are already in the totals, but our four kids will soon be added 1/

— Kyle Lamppa (@Lamppa_) August 30, 2020
'Fear of the unknown'
Mild symptoms is how Kyle Lamppa, 36, would describe his family's experience with COVID-19. They didn't have big fears of being hospitalized and avoided the shortness-of-breath symptom that often leads to it, but said the "fear of the unknown" was the worst.
All five adults in their small cluster had "completely different experiences," and as the youngest adults, him and his wife "had the most intense symptoms in the group."
"I consider myself a pretty healthy person — I rarely get sick, the cold, the flu," he said. "For me, I'm on Day 10. I've never had anything linger for 10 days. You're going to feel it for a relatively long time."
Last Monday, when the cool fall air permeated the Iron Range, Kyle said he was feeling better and went outside, but pushed himself too much. That night he was "back to square one" and by Wednesday was feeling better again but taking it easy.
His COVID-19 symptoms would increase, decrease and change every few hours. It was nothing like experiencing the flu, Kyle said, which usually knocks him out for a day or two as his body knows how to fight it.
"My body was saying 'What is this? What's going on?'" he said of battling the coronavirus.
As for their kids, they remain mostly asymptomatic and are looking forward to the start of school next week, which their father said they need as a means of socialization and activities. They were planning on sending the kids back before becoming infected, and that hasn't changed.
Iron Range schools fall within the state's guidelines to reopen in-person learning with distancing measures and facemasks required. It's just a recommendation and districts can alter their models to hybrid or full distancing learning with a week's notice if they deem local infection rates merit a change.
Like many families, the Lamppas are preparing for everything.
Noting the lack of symptoms in their own kids, Kyle said his biggest concern is students unknowingly acting as "silent spreaders" that bring COVID-19 home and infect the larger family body.
It took four days for his symptoms to show and without his wife contracting the virus first, he could have easily spread it around the community or ArcelorMittal, where he works as a training and career development coordinator for the United Steelworkers Local 6115 at the Minorca Mine. "I wear a mask at work," he wrote on Twitter, "and did not spread it there."
Still, he said, school will be difficult for parents and adults like teachers, bus drivers and aides, noting it only took a matter of days for his family and inner circle to become infected after the first positive case.
"I've always been a proponent of the schools' need to reopen — they need to try," Kyle said. "After going through this, it's going to be tricky."
He continued: "That's my biggest message. It's here. It's real. It's not a hoax by any means. Hopefully people do something to curb it."